KENZO X H&M - Are You Ready?
Once again the swedish fast-fashion giant has got us on the edge of our seats waiting to go Black Friday on November 3rd. We can whole-heartedly say we can't wait until H&M's newest collaboration hits the shelves in a week.
The parisian designer duo of Humberto Leon and Carol Lim announced they were joining the likes of Karl Lagerfeld and Olivier Rousteing by contributing their own grain of sand in order to democratize high-end fashion. To what the fashion? To make KENZO accessible to the masses, that's what. Now, go get your wallets ready and keep reading.
KENZO has a knack for color and super high energy designs that will undoubtedly bring a whole new vibe to H&M. I imagine their creative process as a double rainbow that gets struck by thunder and BOOM! A new jazzy sweatshirt is born, perhaps a new print that's equally blinding and addicting, furry concoctions, eclectic dresses and reversible jackets.
It's a tad crazy, it's bold, it's like something drawn from the depths of the imagination of Iris Apfel on an Empire of the Sun themed safari; it's definitely something you could vogue in or perform in the streets of New York with, but the cool performances. Not weirdos on acid trips.
As for the collection, we had already caught a glimpse of what the designers had in store a while back ago when, in July, a very cool group of creatives showcased pieces from it. The ad campaign included Chance the Rapper, Suboi and Iman -dare we say #yasqueen . After that tease, they got us hooked.
For this explosive collection, the prices range from $549 for a multi-print, tiered dress, all the way down to $24.99 for beanies. Right in the middle, there's some cool-kid outerwear including a puffer jacket ($349) and an oversized leather jacket with pink faux shearling ($399), some insane cloudlike flip-flops ($99), a pair of pink tiger-print sock booties ($299) and tote bags that resemble shopping bags ($129-$249).
As for the gentlemen there will be parkas with a removable printed collar, color-blocked tiger print jeans, sunglasses and tabi socks, as well as printed caps, scarves, and a cross-body bag with a printed strap.
Check out some of the products from the KENZO x H&M collection right here: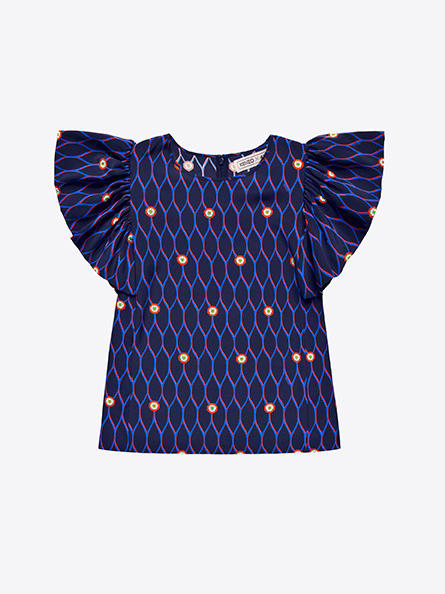 What do you think about this collab? Would you wear the fiery prints or pass on the boldness? If yes, which piece would you wear?
Tell me in the comments below, I love to hear from you guys!